Parks & Berry CPAs, Smyrna, TN Accounting Services
Can You Call Your CPA or Drop in Unexpectedly?
… With us you generally can. We truly want to build long-term relationships with our clients.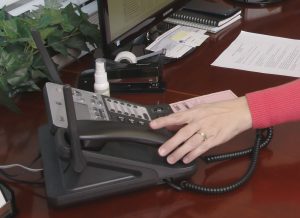 We consider our time with our clients as an investment for the future and value the confidence they have in us.  We don't just crunch numbers.  Yes, we can help you set up a good balance sheet and income statement and maximize your tax savings, but we can also guide you from a financial perspective. We take care to keep your information confidential and we return your phone calls.  Choosing us may save you money and time because of our expertise.
Parks & Berry CPAs, is well prepared to meet both your business and personal financial needs. From basic bookkeeping to complex tax issues, we are here to help!
Our Clients Require a Variety of Services Including:
Income tax filing – Individual, corporate, and partnership
Non-profit accounting and tax
Bookkeeping / payroll
QuickBooks training
Personal financial statements
Management advisory
Audit services
Assistance with contractor's licenses
We service corporations and partnerships as well as the sole proprietor.
Our Client Base Includes:
Retail sales
Trucking
Mechanics
Rental real estate – commercial and individual
Licensed professionals – medical / dental, engineering, legal, and real estate
Governmental entities
Nonprofit organizations
Many others
Can you call your CPA or drop in unexpectedly? Yes you can and we think you will be glad you did. Call the professionals at 615-459-8248 or 615-819-2615 for all your consulting, tax and accounting needs.
Our Services
Parks & Berry CPAs, provides a wide range of services to individuals and businesses in a variety of industries. At Parks & Berry CPAs, we strive to meet each client's specific needs in planning for the future and achieving their goals in an ever-changing financial and regulatory environment.
Our professional services include:
Tax Management Services
Non-Profit Services
Estate and Trust Tax Preparation
QuickBooks Assistance
Entity Selection and Restructuring
Payroll Services
Cash Flow and Budgeting Analysis
Debt and Finance Advising
Accounting Services
Bookkeeping/Write-up
IRS Representation
Financial Projections and Forecasts
---